A 20 minute work for quartet (percussion, cello, alto, piano and chainsaw) made in a collaborative form.
The audience is exposed to several phases of music, with different sound-colours exploring different times in the growth of the planet's flora.
WOOD was performed during the Hout-Vaert event for Leeuwarden Cultural Capital 2018, traveling through 4 Frisian cities: Dokkum, Leeuwarden, Grou and Sneek/IJlst.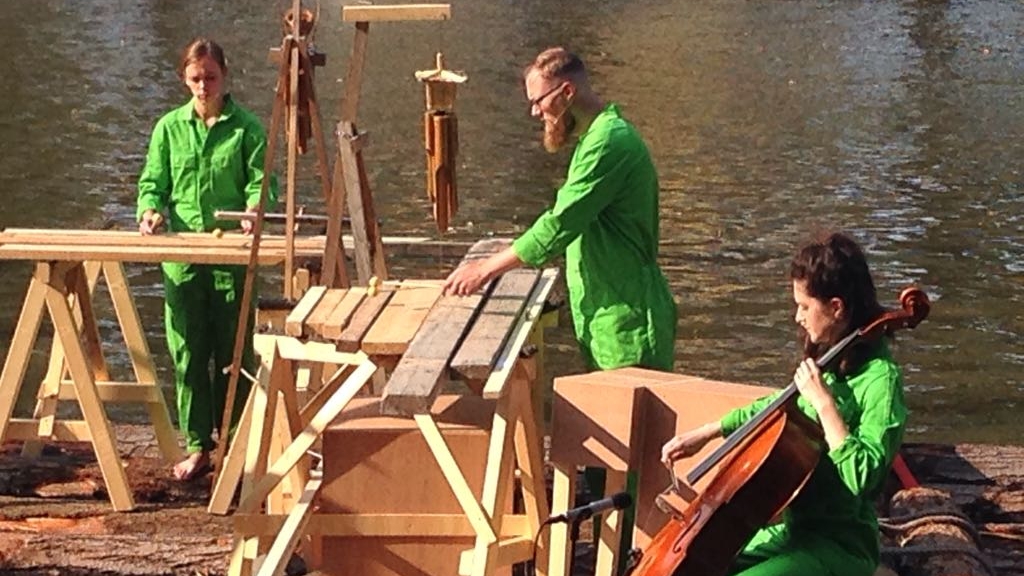 This piece was made in collaboration with the following musicians:
Sigute Zurauskaite - Vocals, Piano, Percussion
Lucija Gregov - Cello, Percussion
Agata Kruszewska - Percussion
Simon Haakmeester - Percussion